Celtic Language Technology Workshop, Coling, DCU, Dublin · Baile Átha Cliath, 23/8/2014
Call for papers • Glaoch ar pháipéir
1st Celtic Language Technology Workshop (CLTW 2014)
Co-located with
COLING 2014
, August 23rd-29th in Dublin, Ireland
Register here »
An chéad cheardlann ar theicneolaíocht teanga do na teangacha Ceilteacha
Comhshuite le
COLING 2014
, 23-29 Lúnasa, Baile Átha Cliath, Éire
Cláraigh anseo »
On the day • Ar an lá
Registration is from 08.30-09.00 in the Helix.
The workshop sessions will take place in Q219 on the 2nd floor of the Business School building, opposite the Helix.
The workshop will start at 09.00 in Q219.
Coffee breaks and lunch will be in the Helix.
The poster session will take place in the Helix.
Is féidir clárú sa Helix ó 08.30-09.00.
Reáchtálfar seisiúin na ceardlainne in Q219 ar an dara hurlár i bhfoirgneamh na Scoile Gnó, os comhair an Helix.
Tosóidh an cheardlann ag 09.00 in Q219.
Beidh na sosanna caife agus an lón sa Helix.
Reáchtálfar an seisiún póstaer sa Helix.
Programme and proceedings • Clár agus imeachtaí
Outline • Imlíne
Language Technology and Computational Linguistics research innovations in recent years have given us a great deal of modern language processing tools and resources for many languages. Basic language tools like spell and grammar checkers through to interactive systems like Siri, as well as resources like the Trillion Word Corpus, all fit together to produce products and services which enhance our daily lives.
More information »
Tá a lán uirlisí próiseála agus acmhainní teanga nua-aimseartha ar fáil dúinn le blianta beaga anuas i ngeall ar nuálaíochtaí taighde sa Teicneolaíocht Teanga agus sa Ríomhtheangeolaíocht. Tugann teacht le chéile bunuirlisí teanga amhail litreoirí agus gramadóirí agus córais idirghníomhacha ar nós Siri, chomh maith le hacmhainní cosúil le Trillion Word Corpus, táirgí agus seirbhísí dúinn a fheabhsaíonn an saol ina mairimid.
Breis eolais »
Areas of interest • Réimsí spéise
The CLTW welcomes both theoretical and practical submissions on any Celtic language that contribute to research in the area of automated language processing, language technologies or resources for same. We will particularly encourage studies that address the lack of resources available for a given language in this field.
More information »
Cuireann CLTW fáilte roimh aighneachtaí teoiriciúla agus praiticiúla ar theanga Cheilteach ar bith a chuireann le taighde nó le hacmhainní i réimse na próiseála uathoibríche teanga, nó i réimse na teicneolaíochta teanga. Cuirfimid fáilte ar leith roimh pháipéir a théann i ngleic le heasnamh acmhainní sa réimse seo atá ar fáil do theanga faoi leith.
Breis eolais »
Papers • Páipéir
CROSS-LINGUAL TRANSFER PARSING FOR LOW-RESOURCED LANGUAGES: AN IRISH CASE STUDY
Teresa Lynn, Jennifer Foster, Mark Dras and Lamia Tounsi
DECHE AND THE WELSH NATIONAL CORPUS PORTAL
Delyth Prys, Dewi Jones and Mared Roberts
DEVELOPING AN AUTOMATIC PART-OF-SPEECH TAGGER FOR SCOTTISH GAELIC
William Lamb and Samuel Danso
DEVELOPING FURTHER SPEECH RECOGNITION RESOURCES FOR WELSH
Sarah Cooper, Dewi Jones and Delyth Prys
DEVELOPING HIGH-END REUSABLE TOOLS AND RESOURCES FOR IRISH-LANGUAGE TERMINOLOGY, LEXICOGRAPHY, ONOMASTICS (TOPONYMY), FOLKLORISTICS, AND MORE, USING MODERN WEB AND DATABASE TECHNOLOGIES
Brian Ó Raghallaigh and Michal Boleslav Měchura
GDBANK: THE BEGINNINGS OF A CORPUS OF DEPENDENCY STRUCTURES AND TYPE-LOGICAL GRAMMAR IN SCOTTISH GAELIC
Colin Batchelor
IRISH NATIONAL MORPHOLOGY DATABASE: A HIGH-ACCURACY OPEN-SOURCE DATASET OF IRISH WORDS
Michal Boleslav Měchura
PROCESSING MUTATIONS IN BRETON WITH FINITE-STATE TRANSDUCERS
Thierry Poibeau
STATISTICAL MODELS FOR TEXT NORMALIZATION AND MACHINE TRANSLATION
Kevin Scannell
SUBSEGMENTAL LANGUAGE DETECTION IN CELTIC LANGUAGE TEXT
Akshay Minocha and Francis Tyers
TOOLS FACILITATING BETTER USE OF ONLINE DICTIONARIES: TECHNICAL ASPECTS OF MULTIDICT, WORDLINK AND CLILSTORE
Caoimhin O Donnaile
USING IRISH NLP RESOURCES IN PRIMARY SCHOOL EDUCATION
Monica Ward
View workshop programme as PDF here » • Breathnaigh ar chlár na ceardlainne i bhfoirm PDF anseo »
Important dates • Dátaí tábhachtacha
Invited Speakers
Kevin Scannell
Elaine Uí Dhonnchadha
How to submit • Conas páipéir a aighniú
Organising committee • Coiste eagraithe
John Judge, Centre for Global Intelligent Content (CNGL), Dublin City University, Ireland
email: j.judge at computing.dcu.ie
Teresa Lynn, Centre for Global Intelligent Content (CNGL), Dublin City University, Ireland
email: tlynn at computing.dcu.ie
Monica Ward, National Centre for Language Technology (NCLT), Dublin City University, Ireland
email: mward at computing.dcu.ie
Brian Ó Raghallaigh, Fiontar, Dublin City University, Ireland
email: brian.oraghallaigh at dcu.ie
Endorsement • Formhuinithe
This workshop is endorsed by • Tugann na dreamanna seo a leanas tacaíocht don cheardlann seo: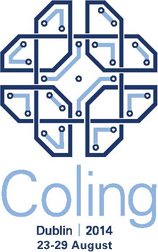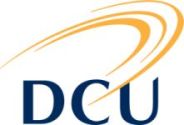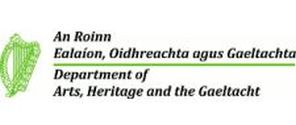 Thanks to our sponsor
Transpiral
, a translation agency specialised in Government and Technical Irish for sponsoring the poster and networking session.
Ba mhaith linn ár mbuíochas a ghabháil le
Transpiral
, a d'urraigh an seisiún póstaer agus gréasánaithe. Is gníomhaireacht speisialtóireachta aistriúcháin é Transpiral a aistríonn ábhar teicniúil agus ábhar don Rialtas.